GWP is now presented on a new website
23.06.2022

The HÜBNER Group company GWP presents itself on a new website: At
https://www.gummi-welz-polen.com/
you can find out all about GWP's products, services and contact persons. In addition, the website provides a clear and compact overview of the company's history and location in the Polish city of Trzcianka.
GWP manufactures glass fiber reinforced plastic (GRP) components. The company handles product development, prototyping and sample construction, mold and model making as well as series production.
Manufacturing is done with RTM and LRTM injection molding, manual lamination and with vacuum-injection molding. Gelcoat in-mold coating is used for all production technologies. In GWP's in-house painting department, components are painted in accordance with customer specifications. Most component units can be delivered fully assembled and ready for installation.
GWP was founded with 16 employees in 1993 as the Polish company Polytex. The company GWU acquired Polytex in 2008 and renamed it GWP. GWP has been part of the HÜBNER Group since 2019.
Zurück zur Übersicht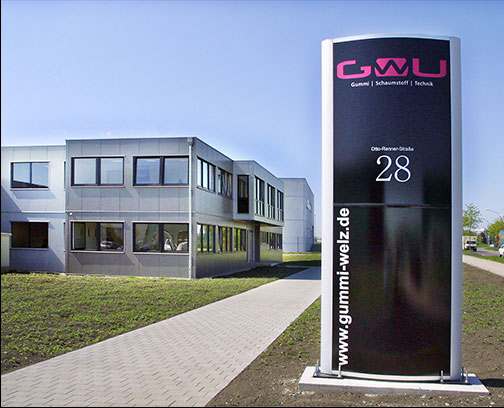 Gummi-Welz GmbH & Co. KG
Otto-Renner-Str: 28
89231 Neu-Ulm
Tel: +49 731 93609-0
Fax: +49 731 93 609-90
info@gummi-welz.de
www.gummi-welz.de